🕒 8 min
Hi, Anamarija, thank you for joining us today for our first session of Presenting Alumni. We are very happy to have you here as our long-standing Alumna. You were our first pick as someone who had a part of their career path abroad, but returned to Croatia in the end.
But first, let's break the ice by sharing your scientific baby steps…
Where does your love for science come from?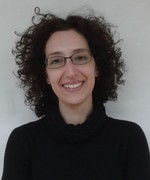 I think I developed my love for science without even knowing it. My father was a professor in plant breeding so he would often ask me to do experiments with him. Now imagine a 5-year-old kid who is playing with plants, but actually doing plant crossing experiments for them to gain better properties. Furthermore, my summer holidays were almost like a Summer School of Science – I was following my dad in his plant fields, asking a bunch of questions and discussing science.
Education and career
Your background is in genetics and biotechnology. Can you tell us how you got there?
If I think about it, my dad probably had a role in me starting Biotechnology studies, however my choice of field was greatly affected by a lecture by prof. Zoran Zgaga in my 2nd year of studies. Contrary to other lectures at the time, he was focused on the importance of questions in science. His influence was so great that I joined his lab for both my master's and doctoral theses.
Highschool: 1993-1997, Pharmacy Technician, The Zagreb Health School
BSc/MSc: 2003, Biotechnology (Major Biochemistry and Microbiology) Faculty of Food Technology and Biotechnology University of Zagreb, Croatia
PhD: 2009, Molecular and Cellular Biology (field Genetics) Faculty of Science, University of Zagreb, Croatia
PostDoc: 2010-2011, INSERM U1001 Center for Research and Interdisciplinarity, Paris, France
PostDoc: 2011-2013, Department of Microbiology and Immunology, Columbia University, New York, USA
Scientific Assistant: 2013 – 2016, Department of Biochemical Engineering, Faculty of Food Technology and Biotechnology, University of Zagreb, Croatia
Assistant Professor: 2016 – current, Laboratory for Biology and Microbial Genetics, Faculty of Food Technology and Biotechnology, University of Zagreb, Croatia
Today you are an Assistant Professor at the Faculty of Food Technology and Biotechnology (University of Zagreb). However, prior to that you went abroad. Why did you do your postdocs abroad?
In short, I wanted a challenge, I wanted to move out of my comfort zone and learn something new in a short time, as well as learn from my interactions with different scientists.

For my first postdoc I joined the group lead by François Taddei at INSERM 1001, because he was interested in extending E. coli research to working with yeast as a model organism and had an interesting view of science and education (a few years before he founded the Center for Research and Interdisciplinarity. There I worked with new methods (microfluidics) alongside my colleagues, who were physicists.

When I started applying for my second postdoc, I decided to join a scientist I had always admired, prof. Lorraine S. Symington, who was working on the same questions as me, but, somehow, she was faster and better in publishing. And although we worked in the same field, there I learned probably the most valuable lesson in critically assessing your own experiments. And I am super proud to say that a month ago she got admitted to the American Academy of Sciences.

During my second postdoc, a great opportunity opened up – to become an Assistant Professor in my previous lab, where I would be working on yeast genetics, which I love so much. Plus, I would be able to better combine science and education. It was a perfect choice at that point, I learned a lot, but it was quite challenging to get back to the 'old' system with my newly acquainted mindset. But being surrounded by my old scientific contacts that had different backgrounds allowed me to discuss and develop my science career even further.
Tell us a bit about your field. What are the questions you are interested in?
Since my PhD I got interested in weird and unexpected events. To be more precise, I am trying to determine what happens when foreign DNA is introduced in the cell to make different genetic modifications, e.g. to construct a yeast mutant or to correct inactivated genes. We have discovered that, in a significant percentage of cells, several unexpected classes of events that influence genome stability could occur. Yeast is a simple eukaryotic organism, and we could apply all the knowledge we gain from its studies to human disease treatment.
Summer School of Science
Let's switch gears to the Summer School of Science. How did you first get in touch with S3?
My PhD colleague at that time (2009), Fran Supek, was organizing the Summer School of Science S3++ in Visnjan. He asked if I would like to participate as a project leader, and I was so humbled by his question that I joined without hesitation.
So, unlike a lot of our alumni, you actually joined the School for the first time as a project leader. What was that like?
Although I didn't hesitate for a second to join the project, it was actually a bit scary. At that time, we were working in an old school that had almost no equipment, so I had to come up with something that would work in such conditions. I got an idea from one of the courses (Molecular genetics) we teach at the 2nd year of studies, so it would be easier to control the expectations. And to be honest, I was amazed by the huge enthusiasm of my students, as well as the level of questions they were asking. I have to admit that some of their questions were better than those asked among the undergraduate students.
And then you took on the task of organizing the School. Can you tell us something about this experience?
When I joined the organizing team in 2010, I was not really aware of what would happen. I had no experience in organizing such a thing; plus, Marko Kosicek, my co-organizer, had done it already 2 times before. However, we were challenged by the conditions and lack of materials at the site (Višnjan), so we had to think of all possible backups prior to the start of the School. To compare this experience to being a project leader, organizers have more responsibilities as they have to make sure that all projects are running smoothly. Therefore, the organizer role was more demanding, but more rewarding, as you can influence and observe the interactions between all participants and project leaders.
Anamarija was a part of the Society for Out-of-Frame Education (EVO) as well. What kind of roles have you taken a part in?
The Society for Out-of-Frame Education (EVO) was founded to make it easier to organize the School. We were all volunteers that wanted to make the School more affordable. Hence, by starting such an organization, we could apply for grants and get some financial independence. At that time, I was doing my postdoc in the US, so I could only take part at a distance and hence became a treasurer for a few years, overseeing paperwork, mostly connected to S3.
You retired from EVO in 2015/2016 to focus on your career. Can you tell us what happened then and what is next for you?
(Un)fortunately, I had just received a big scientific grant and was too swamped with teaching, so I had to get away from EVO duties to focus on my professional life. Currently, I am an Assistant Professor, co-teaching several classes at University (4 taught in Croatian, 3 in English) and collaborating on a biotechnology-associated project. I just wrote a grant about CRISPR/Cas targeting in yeast and mammalian cells which I hope to get. I am looking forward to advancing in my career next year as well. I should become an Associate Professor, so I am looking forward to the new challenges that come with the role.
Before we close our interview, I would like to ask you to share your most awesome memory from the Summer School:
This is a tough one, as there are so many great memories. I will briefly mention Marko's touch aka pooling a night shift to set up pH for some 'spoiled' bacteria without having a pH meter. However, my favorite was testing the effects of cigarette smoke on bacteria. Basically, the students came up with an idea to test how mutagenic smoke is, so we collaborated with another project to build a vacuum suction pump that would suck and keep cigarette smoke in a container with bacteria. We even ended up in the local newspaper with this!
Do you have some final words for our audience? Any tips or advice for our younger audience, or a shout out to your S3 colleagues?
To our younger audience – Science is awesome and if you are interested in it, try to find where your passion lies and just follow it.
And to my previous S3 colleagues – I hope you are all good and that I will read your stories soon!
Thank you, Anamarija, for a nice chat.
How did you like it? Would you like to ask Anamarija any extra questions? Let us know in the comments section!
Before we prepare our next talk, we want to thank all ~60 alumni that have filled out our S3 questionnaire. We got responses mostly from Croatia, but we also got some replies from Spain, the UK, Serbia etc. If you got an email, please fill out the survey as you might be our next potential interviewee! In case you haven't received the email yet, check it regularly as we will try to reach all of you! Lastly, if you would like to talk to us or join us with some of your own stories, please write to us at: alumni@drustvo-evo.hr