🕒 2 min
Although we had to cancel the Summer School this year, we haven't been slacking off. In fact, June was quite eventful for us here at EVO.
Besides launching this blog and our alumni newsletter, the finale of our science communication competition, Znanstvenik u meni, was held at Infinum HQ in Zagreb on the 13th of June. Interested?
---
In case you aren't already familiar with Znanstvenik u meni (The Scientist in Me), here's a quick rundown. ZUM is one of EVO's newer projects and it's part of our collaborative effort with Educateam, the Together for Knowledge Initiative. High school students from Croatia compete in science communication by recording videos about scientific topics up to 4 minutes long and the best of them compete in front of a live audience.
Znanstvenik u meni is a really good project because it offers unique and extraordinary work methods to students on the highest possible level. For me as a mentor, it enables me to think of various strategies of teaching and various methods of presenting acquired knowledge. Furthermore, by looking at other students' work, and especially the very best, we further improve – both students and mentors.

Frane Šalković, mentor
While we had originally planned for the finale to happen in March, it goes without saying that we had to postpone. Because of that, when we finally met – it was really quite a show.
At the finale, nine projects (each of them by one or two students) presented a scientific topic in front of a four member jury consisting of Branimir Bertoša, Sofia Ana Blažević, Ivica Smolić and myself, while amazing volunteers from the Initiative and EVO made sure everything went smoothly. Mario Zelić from EVO gave a talk on the importance of science communication.
To be honest, it was a difficult task to pick out the best projects. There were some musical performances, very peculiar prop choices (popcorn is a valid prop) and way too many puns by our hosts, leading to a very engaging event.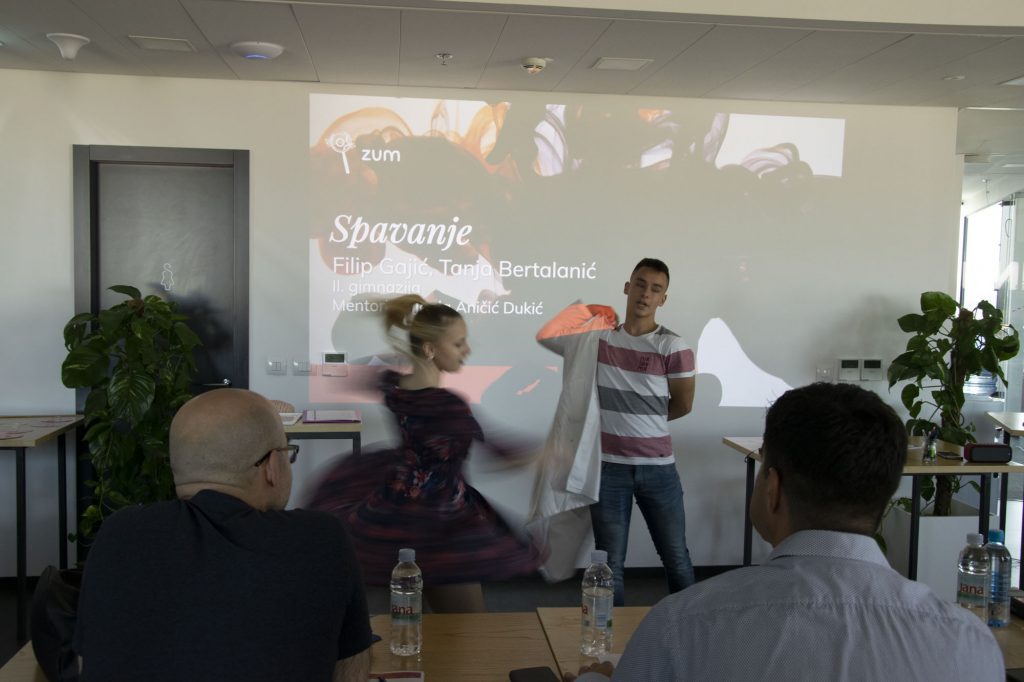 "Spavanje" ("Sleeping"), a project by Tanja Bertalanić and Filip Gajić from Zagreb, under the mentorship of Janja Aničić Dukić, won first place. Tanja and Filip talked about what happens in our bodies while we sleep, but also why it's important to sleep. While putting on a dance show, of course. Filip and Tanja were awarded with a Lenovo laptop and gift packages.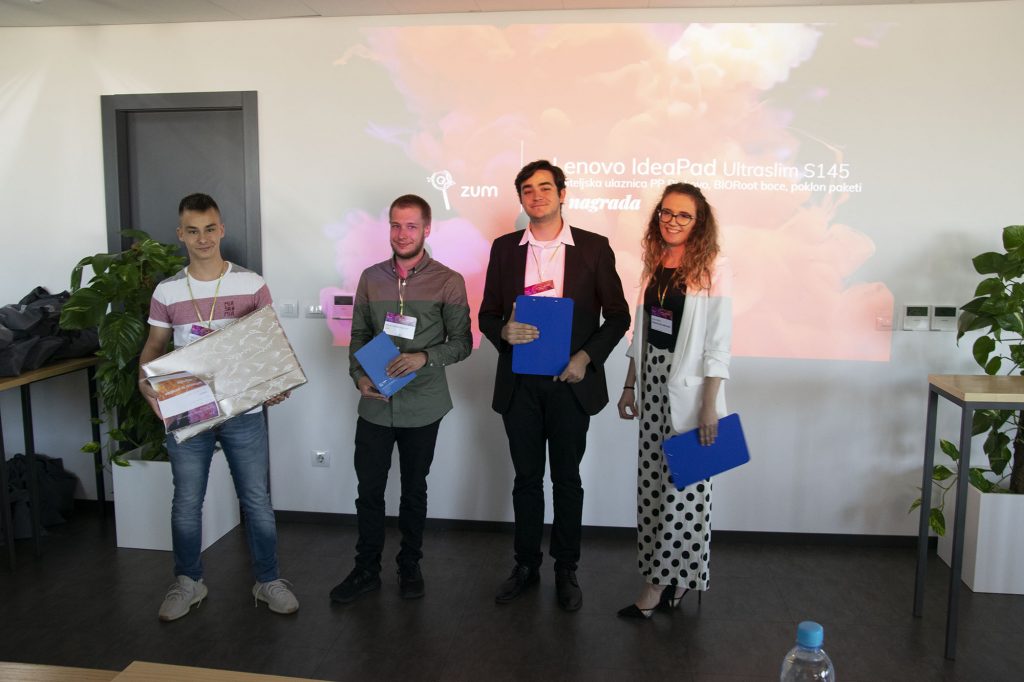 Second place went out to "Transfuzija i darivanje krvi" ("Transfusions and giving blood"), a project by Lucija Ćavar from Zagreb, under the mentorship of Katarina Medić. Lucija talked about blood and its importance for the human body, illustrating blood type compatibility with custom-made props and winning two Xiaomi Mi 4 Bands and gift packages.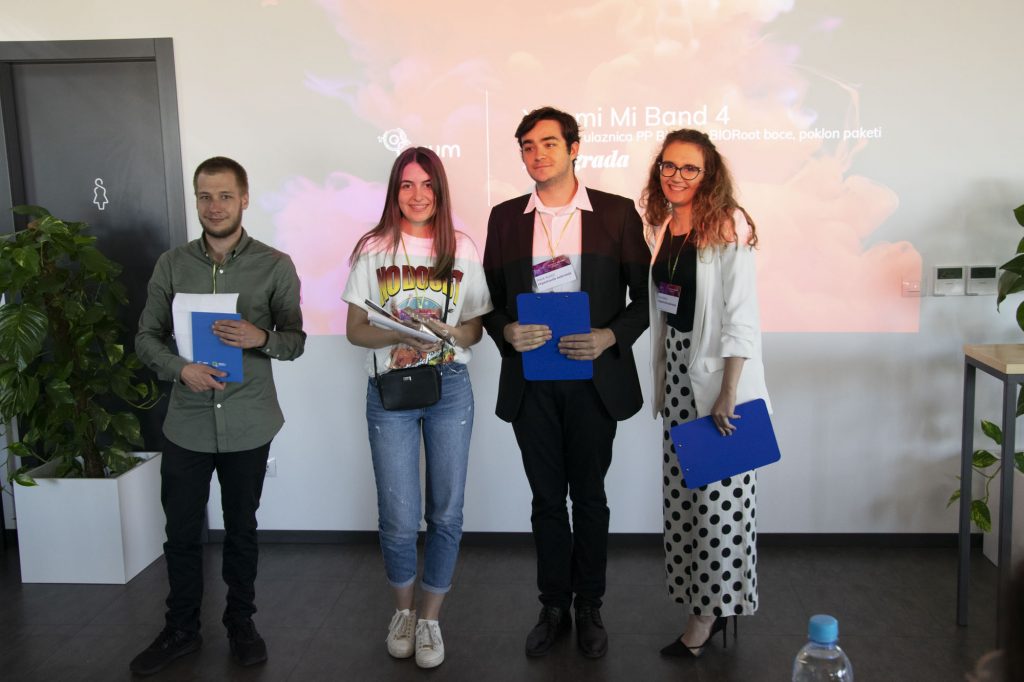 "Kalendar" ("Calendar"), a project by Tibor Birko and Filip Crnoja from Zagreb, under the mentorship of Milena Ćulav Markičević, won third place. Tibor and Filip told us about the history of making calendars and calendar calculations. They were awarded with a Canon printer and gift packages.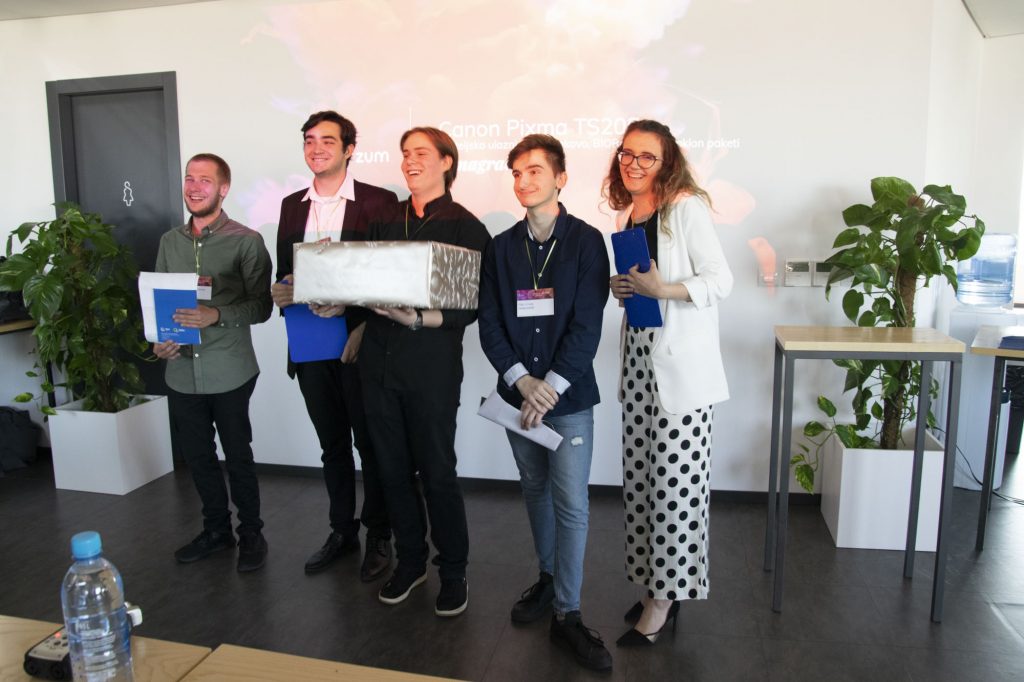 With amazing performances and great scientific efforts from all competing students, the finale was absolutely amazing. You can take a look at more photos on Google photos or watch the finale on YouTube. (In Croatian, sorry!)
If this sounds interesting, especially if you're disappointed by the fact that it's restricted to Croatian students, keep an eye out for our announcements 🙂