🕒 13 min
Matea, thank you for finding the time to join us for this interview! You will be the first master's student we will introduce in Presenting Alumni. Furthermore, you are one of our non-Croatian participants, coming from North Macedonia, but you're doing your studies in the UK. And another interesting fact is that you do some part time research as well? Sounds totally cool!
Can you please give us a short introduction, Matea?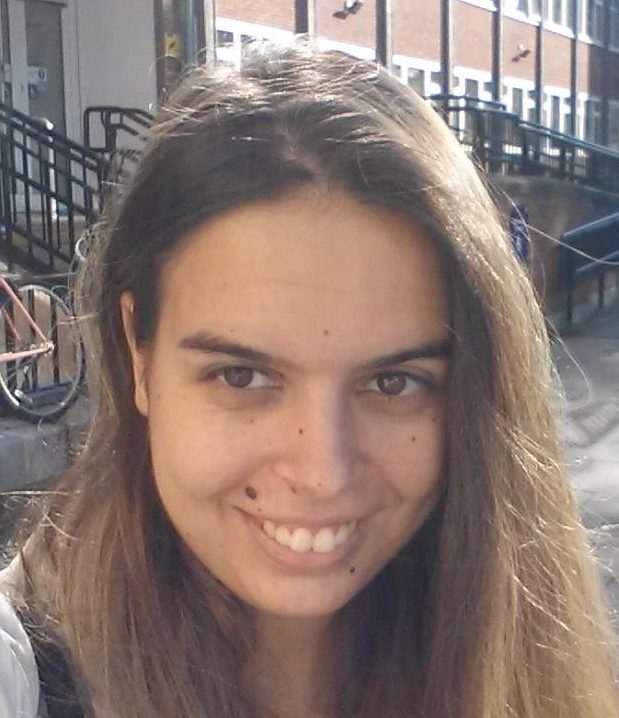 Hi everyone, my name is Matea and I am a 24-year-old Macedonian girl from Skopje who loves to travel, dive and ski. Furthermore, I am a long-standing lover of science, ranging from physics and chemistry to medicine and biology. Through my love for science, I found my true scientific passion – the combined study of life sciences and psychology.
Before we delve into your specific scientific interests, could you tell me how your love for science developed?
I have always been interested in how organisms function. Part of my family has a long-standing tradition in medicine, so I could always ask any questions that interested me. And for some reason, I was always curious to learn more about our senses, that is, about how we see and perceive world around us. And, while my dad was always happy to answer my questions, I would still manage to surprise him. One of his absolute favorite stories about that time is my deep worry for plants that they don't have eyes and hence cannot see what is happening around them. Apparently it was quite an entertaining story.
Education (past – present – future)
After finishing high school in North Macedonia, you decided to take the leap and go abroad for your bachelor's. How did this happen?
Well, like I said before, I was always interested in the sciences. During my second year of high school, I got acquainted with psychology and philosophy, learning more about how we think, how we reason and discuss. In a way, this really got me interested in learning how one acquires knowledge, discusses and understands science. Then, I found out that there were different science camps near North Macedonia (Petnica, Summer School of Science), which I decided to visit. And this is where I made a big personal change – I got interested in the molecular mechanisms of perception, something usually studied in neuroscience. Additionally, these camps broadened my horizons and enabled me to look at what is offered outside my own country and try to find the course that would interest me the most. I started applying to many different neuroscience programs. I generally didn't care where they were located in Europe, as long as they fit my specific interests. And then I found it, the Cognitive Neuroscience and Psychology course at the University of Manchester. In the end, they offered me a place and I was immensely happy to accept it and pursue my own perfect program.
High school: 2010 – 2012, SUGS Nikola Karev, Skopje, North Macedonia
High school: 2012 – 2014, NOVA International Schools, Skopje, North Macedonia
BSc: 2015 – 2019, Cognitive Neuroscience and Psychology with Industrial Experience Studies, Faculty of Biology, Medicine and Health, University of Manchester, UK
MSc: 2020 – current, Clinical Neurodevelopmental Sciences, King's College London, UK
Can you give us a short overview of the subjects you had at university?
I think mine was an amazing program, one that allowed you to really focus on how the brain works by not only going through its molecular and genetic components, but by combining them with top-down psychology-based approaches. The idea was to really learn how to combine both of these approaches to better understand human nature. It involved being in an actual lab, doing experimental work, as well as doing observational studies in psychology.

Also, during my undergraduate studies I had the opportunity to join the PACT-G team (Paediatric Autism Communication Trials – Generalized) full time for one academic year. PACT-G is a clinical research study investigating if social-communication therapy (PACT therapy) helps improve autism symptoms across different everyday contexts. I was assisting the research team by helping out with clinical assessments, questionnaire administration and recording videos for some play-based tasks. Alongside this, I was doing my placement project, which was centered on developing an observational measure of sensory sensitivities. Sensory features in autism are really important and it is key to accurately detect them and better understand their etiology. I focused my attention on the former – measurement/detection, i.e. how to better capture sensory features through observational approaches. The researcher observes behaviors and works through an objective systemic set of schemes in order to classify behavioral patterns.

Being part of the PACT-G team for a few years gave me the opportunity to work and learn from such a substantial and fulfilling project. At the same time, it was an exceptionally supportive and encouraging environment which allowed me to pursue my core research interests – sensory perception in autism and clinical research.
That sounds very interesting, but I must ask how you make sure that you are not biased in evaluating behavior? Isn't there a more unbiased approach to do it, like by using artificial intelligence?
In principle, one could use artificial intelligence. However, let me give you an example why this task is especially tricky for AI. Imagine a situation where you are trying to communicate with an autistic kid and trying to establish eye contact. The kid often looks at you, but they aren't focused on you – they essentially look right through you. We humans have very good intuition for eye contact and would recognize this immediately, but it's very hard to teach a computer to recognize it.

On top of that, when we make such an assessment, we have a very extensive and detailed list of questions that we use to evaluate certain behavior; in a way, a set of guidelines we use to capture the quality of behavior as accurately as possible.
Before we delve further into the details of your research, tell me: how would you rate the overall student experience at Manchester?
In short, it was just an eye-opening experience. I think that Manchester is one of the best cities you could spend your student years in, as it has a bit of everything. The University of Manchester is a great university with a lot of interesting courses and the city itself has a great science, cultural and music scene with a lot to explore. At the same time, however, you can easily find your place in it and feel at home as it is not as huge as, say, London. Also, as an international student living in a student dormitory, you get to experience complete integration – it's easy to connect, meet other people, discuss each other's studies, and even open up about personal problems in order to find support.

Actually, such discussions prompted me to surround myself with other students interested in mental health, with whom I formed a student society called Open Mind in 2016, committed to raising awareness for mental health and offering support to students. The idea was to support anyone feeling anxious, lonely or depressed while they were waiting for a chance to talk to a trained professional. A sort of buffer, in a way. And our way of doing it was to organize various workshops, panel talks and seminars to educate and provide support.
Oh wow, that sounds truly humbling. Since mental health is becoming more of a topic of discussion, have you tried relating your experience to your friends in North Macedonia, to maybe give them a hand in starting something similar?
Yes, I did. However, the overall university spirit is very different in North Macedonia (and presumably other Balkan universities) than it is in the UK. It is just not as easy to find people to do it, as this topic is often stigmatized, and there isn't as much flexibility in forming such societies. But I hope that this will change in the future!
I hope so as well. Now, let's go back to your research experience and your transition into master's studies. What did you do as a researcher at UoM?
During my final year of undergraduate studies, particularly for my dissertation, I continued working on the topic of autism, but I transitioned over to the adult population. The idea was to assess sensory processing of visual stimuli in autistic adults, but the biggest challenge, taking up the majority of my time, ended up being in identifying and recruiting people for the study. To be honest, most of my colleagues didn't even believe I could do it. But I didn't give up and I not only managed to find enough people to participate in the study, but I completed it successfully as well. Since the results are not yet published (I plan to write it in the coming months), I cannot disclose a lot of details, but I can tell you that the main idea was to test perceptual properties using eye tracking methodology.

It was a really gratifying experience, but also very exhausting. As a result, before starting my masters in Neurodevelopment at King's College London (a few weeks from now), where I will additionally focus on perception (and autism), I actually took a gap year to recover. I must say that I was truly blessed because my family supported it and I could just stay at home chilling, swimming and catching up with friends. And now I'm ready to start again!
That's great! Finally, to finish up this section, let's turn to the future. Where do you see yourself in next five years?
This is such a hard question, but for the sake of this exercise, let me blend imagination and reality. So I would say I see myself doing a PhD in Manchester or Lisbon (where I stayed for few months during my gap year and consequently fell in love with). Or maybe I'll be spending my summers in Lisbon! And surrounded by my friends and family (and a cat).

But on the more realistic side of things, I see myself continuing in the direction of further studying autism etiology, with a particular focus on its sensory features.
Summer School of Science
Back in 2013, you were a part of S3++ organized by myself and Neva Margetic. How was that experience for you? And although I am conducting this interview, feel free to be critical!
Oh, it was really cool! I have to admit I am like a goldfish sometimes, so I don't remember all the details, but I remember having lots of fun, enjoying the time spent with my peers, and how happy I was that the School had a very international character! As a result, I felt very welcome, like I could really share my own experiences and learn something about other cultures!

Oh, and I remember the colorful pancakes as one of our dinners. They were so fun to make!
What do you remember about your project?
I remember that I really, really wanted to get into a biology project. But due to high interest in it, I ended up doing a superconductivity project instead. And in the beginning I was terrified – I felt I knew next to nothing on the subject. How interesting could it be? But we had the best mentor, Damjan Pelc, who helped us synthesize the materials and demonstrate how fun physics could be on a daily basis. Additionally, I learnt how to do research, how to work in a team and how to analyze the results. What I found extremely nice was the fact that this project was part of another one, where the other group was developing a system for measuring superconductivity. So, towards the end of the School, we worked together and measured the superconductivity of our materials. Great atmosphere, great international team, and from what I remember, our little paper was even published somewhere!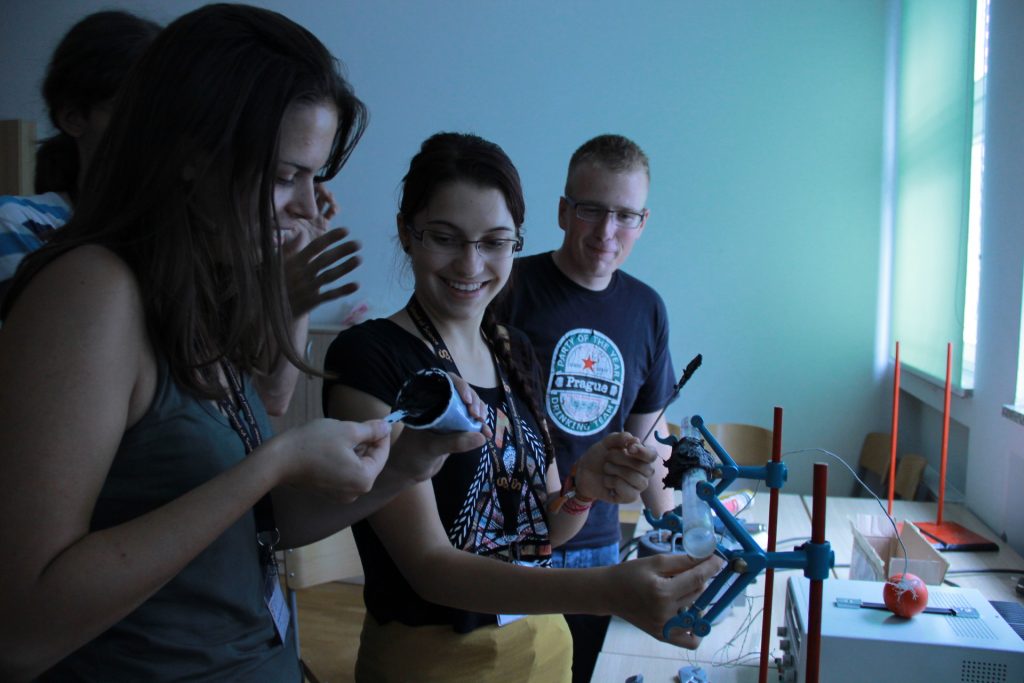 Did the Summer School have any impact on your decision regarding your studies? Did you find it useful for your application process?
I found it extremely helpful, especially while I was applying, but even more so, this experience gave me the confidence to apply wherever I wanted. Even if it was a super prestigious university. Because of the School, I could demonstrate that I could apply my knowledge and skills to any other area. It was a booster for my personal development.

To anyone that is considering to apply – just do it! It is a perfect opportunity to be creative, learn quite a lot of science and find your inner scientist.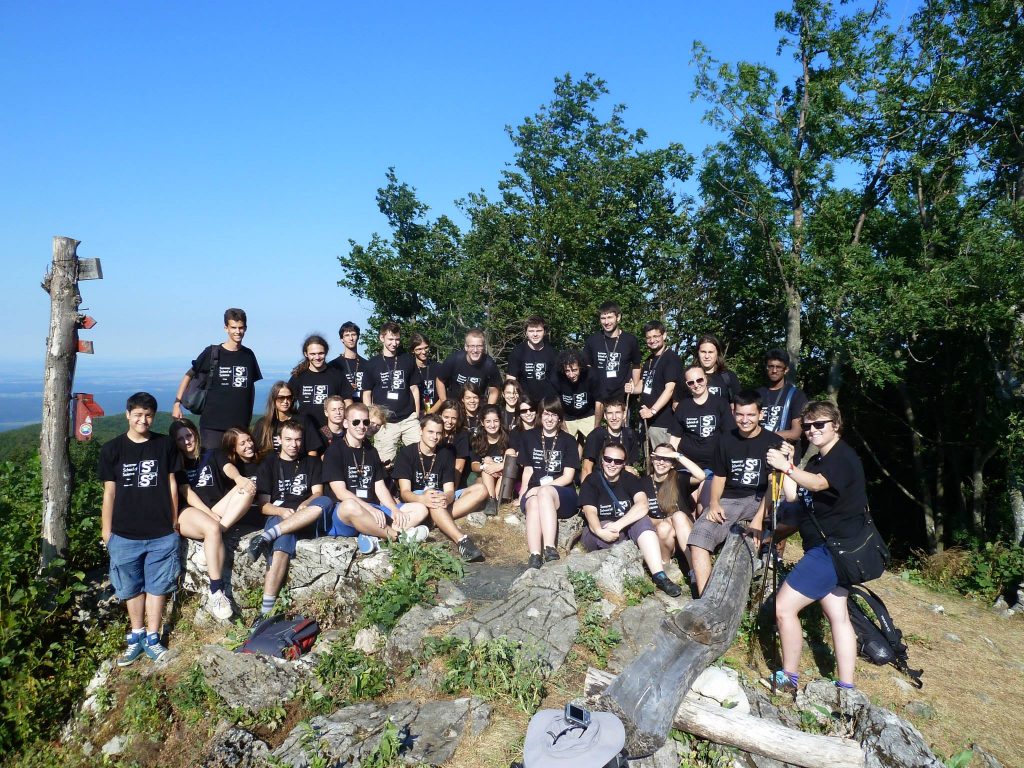 In our short survey you said that you would like to come back to S3. What would you bring along?
As I learnt so much about teamwork and actually doing science at S3, I would love to return that favor. Specifically, I could imagine myself maybe leading a small workshop about cognitive theory for starters, or I'd like to enable future participants to find out just how one might conduct such a cognitive study (by participating in one). It depends on how busy I'll be with my studies, but I could totally imagine joining in the years to come.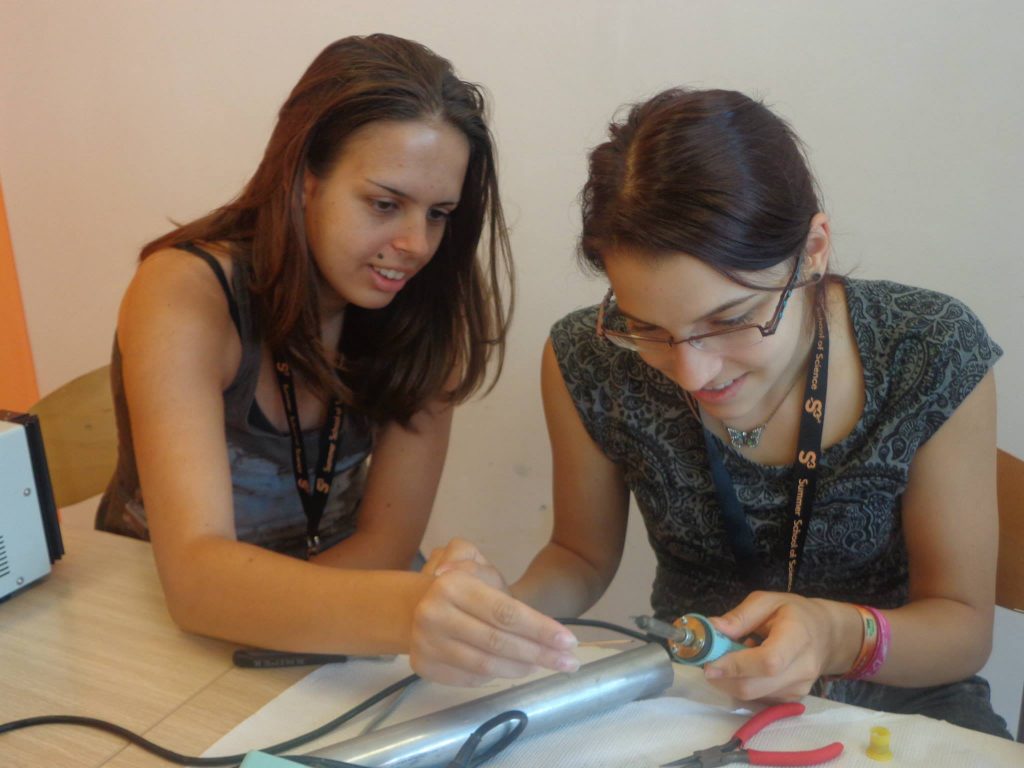 That's really great to hear. Future organizers, keep that in mind! Now, by checking your survey, I was a bit surprised by one thing – you said that you haven't stayed in touch with anyone from S3. Since you are such an open-minded and extroverted person, I must ask – how come?
In the beginning I stayed in touch with my teammates Domagoj Gajski and Anna Naszai, but we drifted apart over time. I think it just happened naturally – people get busy, we all went to different universities in different countries etc.

But I would love to see them again! Maybe you can organize some kind of online reunion?
That's a great idea, one we are already thinking about. We will keep you posted! If you are interested in meeting other S3 people, you could meet quite a few of them in London.
Tell me, is there something special you would like to read more about on our blog?
I think that having a dedicated post about applying to universities in different countries might be very interesting and useful. Or discussing what the next step could be, how to make a final decision, or even start some form of peer mentoring. I would be more than happy to share my experience if someone is applying to the UK, especially in the field of neuroscience or biology.

Plus, maybe I can share some of the experiences from Open Mind and give some tips on how to get support for your mental health.
Finally, what is the advice you would give to your younger self, ten years in the past?
Try lots of new things! Don't put yourself in one box, like science. Try theater as well, maybe it could broaden your creativity. Just get immersed in different things to get a more holistic picture of yourself. Furthermore, be open minded, get international friendships, and just don't worry too much.
Thank you, Matea, for sharing your wisdom and giving us an insight into the past few years of your life. We wish you good luck with your master's and hope to stay in touch!
Do you want to ask Matea something else? Maybe you want to get help applying to British universities? Let us know in the comments!