🕒 12 min
Hi Tamara, thank you for joining us for this interview! You are one of our alumni who chose to pursue a non-scientific career, yet your connections to people from S3 brought you back to collaborating with scientists. Before we delve deeper into the story of your bumpy academic ride, let's get to know you a bit more. How would you introduce yourself?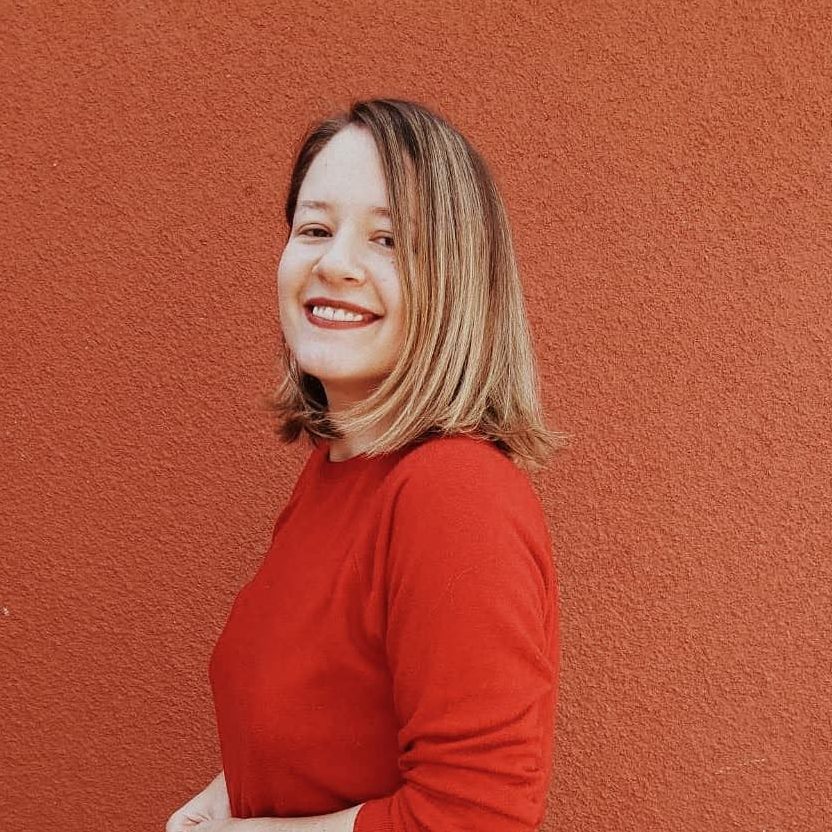 Hi everyone, my name is Tamara and I was born in Trebinje, Bosnia and Herzegovina. I would describe myself as someone who had a lot of interests, and a difficult time deciding which direction to go in when it came to higher education. At the moment, I'm a student of political sciences in Belgrade and I work for a startup called four, which has also been my first contact with STEM ever since I was a participant at S3++ in 2014.
Education: a geographical journey filled with self-discovery
As you already told us, you're currently doing your studies in a non-scientific field. However, as you're also an S3 alumna, so I assume you did enjoy STEM in your high school days. Can you tell us a bit about yourself in those days?
I was a typical good student back then – I was doing well at all subjects and had a wide array of interests. During high school, I developed a deeper interest in biology and chemistry, and that's what ultimately brought me to apply for S3. I would definitely characterize myself as an overachiever in those days – I felt that I had to have the highest possible grades in all subjects, and that, whenever I could choose the subjects myself, I should choose the most difficult ones. There was also a certain pressure from my surroundings to go for the most difficult career with prospects of a well-paid job. For example, even though I enjoyed biology, I felt like it was expected of me to go into computer science just because I was also fairly good at mathematics.
High school: 2011 – 2015, Gymnasium Jovan Dučić, Trebinje, Bosnia and Herzegovina
High school exchange program: 2013 – 2014, New Lothrop High School, USA
Undergraduate studies: 2015 – 2017, Faculty of Architecture, University of Belgrade, Serbia
Undergraduate studies: 2017 – , Faculty of Political Sciences, University of Belgrade, Serbia
I think a lot of us can relate to what you're describing when it comes to career choices. Was there a certain moment during high school when you found being an overachiever particularly hard?
Yes, my exchange year in the USA was definitely a shock for me, both culturally and academically. I was assigned to take those classes in which there were still unfilled spots. For instance, I wanted to learn chemistry, but as an alternative (because chemistry class was already full), they offered me – to join the school choir! This felt very wrong because I was missing out on building my STEM knowledge.

Similarly, I was assigned to a second grade mathematics class, even though I was on a third grade level, so it was basically a repetition of everything I already knew. I begged my teacher to transfer me to the higher level class, so she called my host family in the USA to ask for their permission, and the biggest shock of all followed – they refused the transfer, saying I should learn how to relax while I'm in a foreign country, and focus on something other than academics.

Overall, when I came back to Bosnia I felt like I was lagging a bit behind my peers when it came to knowledge, and I had to work hard to make up for it, but I learned so many non-academic things that I otherwise wouldn't have had the chance to experience. From this perspective, the extra effort to catch up in school was worth it.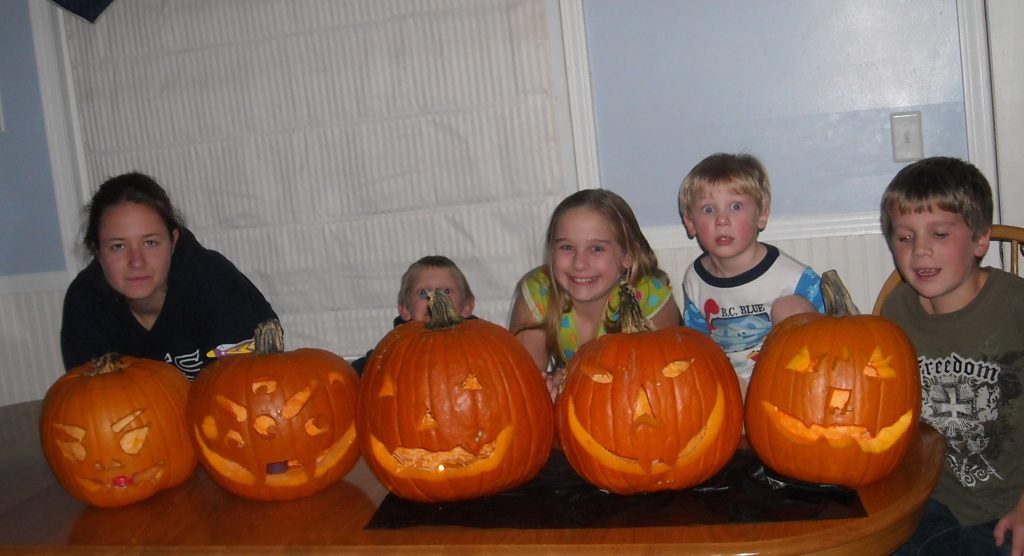 Throughout high school, you kept your interest in STEM fields, then. How did you ultimately decide to go to the Faculty of Architecture, and what did your studies there look like?
Well, as I already mentioned, I was good at all subjects, which made it difficult to figure out a single field to work in for the rest of my life. At the time, architecture seemed like a good combo of different things, ranging from mathematics to design, so I decided to go for it. It was a bit of a tricky decision because it's one of those fields with which you don't know whether they're going to suit you until you try them out. And I really did enjoy a part of it, for instance building models of buildings. But once I finished the first year, I reflected back on the things I've achieved and realized that my accomplishments were very disproportionate to my expectations – I had quite poor grades in engineering subjects and good grades in design-related ones.
Is that why you decided to quit architecture?
To be honest, I had a bit of an identity crisis at that moment. On the one hand, quitting wasn't in my nature and it felt like an immensely difficult choice to make. What are people in my surroundings going to think? Am I ever going to be successful in anything? On the other hand, I asked myself whether I would feel devastated if tomorrow someone told me that I'll never get to work in architecture for the rest of my life. And I realized that the answer is no. Architecture is one of those fields that require a lot of dedication, time and energy, and there is a certain glorification of this stressful life-style. I just felt like that kind of mindset doesn't suit me.
Quitting is definitely never an easy choice to make, but in your case it felt like a right thing to do. What were your next steps?
After an initial phase of my life is over kind of thinking, I pulled myself together and started exploring options. In fact, I was considering going back to the USA, so I filled an application (without opting for any specific department), and I got accepted to NYU! I was seriously considering joining their newly-opened campus in Shanghai, so during 2016 I visited China. In the end, I decided not to pursue this chance due to financial reasons – even though I was awarded a scholarship plus a financial aid for students coming from our part of Europe, the remaining amount that had to be covered still felt absurdly high for our standards, and taking an enormous student loan just didn't feel like a good idea.

So having decided to stay in Belgrade, I started to think about what I liked doing in my free time, i.e. what I found myself exploring online while I was procrastinating instead of building architecture models. My interests took me to political sciences. What I also found attractive about the idea of studying them is the flexibility of job opportunities – there is no one job for political science graduates, but instead one can work at think tanks, media, PR, marketing, etc. I feel like I indeed made a good choice cause I'm enjoying my studies now.
It's really good to hear that you ended up in a place you enjoy! Do your studies leave enough time for you to have some hobbies?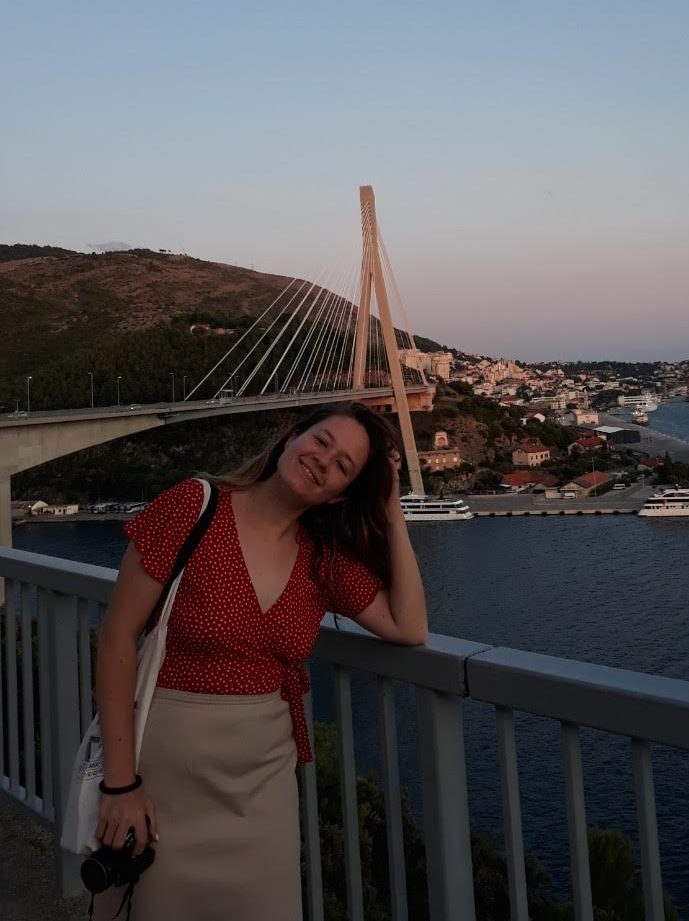 They do, and that's one of the things I love about my current faculty. Through actively writing articles for a student magazine, I realized that writing was something I enjoyed both professionally and as a hobby. From the professional side, I'm actually headed to Bonn this week for a three-month long internship in Deutschewelle.

Other than that, I love writing film reviews as a hobby – I specifically enjoy South American and Spanish cinematography. One of the cool things I did recently was writing about a film within the scope of the Sarajevo Film Festival. There was this writing workshop called Talents, and I got to write about a Croatian-Swiss film called Mare, which I found particularly cool given that it was shot in Dubrovnik, a place which I visited myself.
Summer School of Science
Back in 2014, you participated at S3++, organized by Antonija Burčul. What do you remember about this experience?
I remember I applied for S3 because it looked like a fun place to be and learn science, and I wasn't wrong! When I first got there, I wanted to work on a biology or chemistry related project. However, I was assigned to a physics project Shedding light on fractals. I must admit that I initially felt anxious because I never truly enjoyed my high school physics classes, but as soon as we started to work, all my fears went away. Our amazing project leaders Veronika and Marija made sure to adjust the pace to what suited us, which made all the difference.
I'm really glad you got to discover that any science field can be enjoyable given the right mentors. Do you remember any specifics about your project work?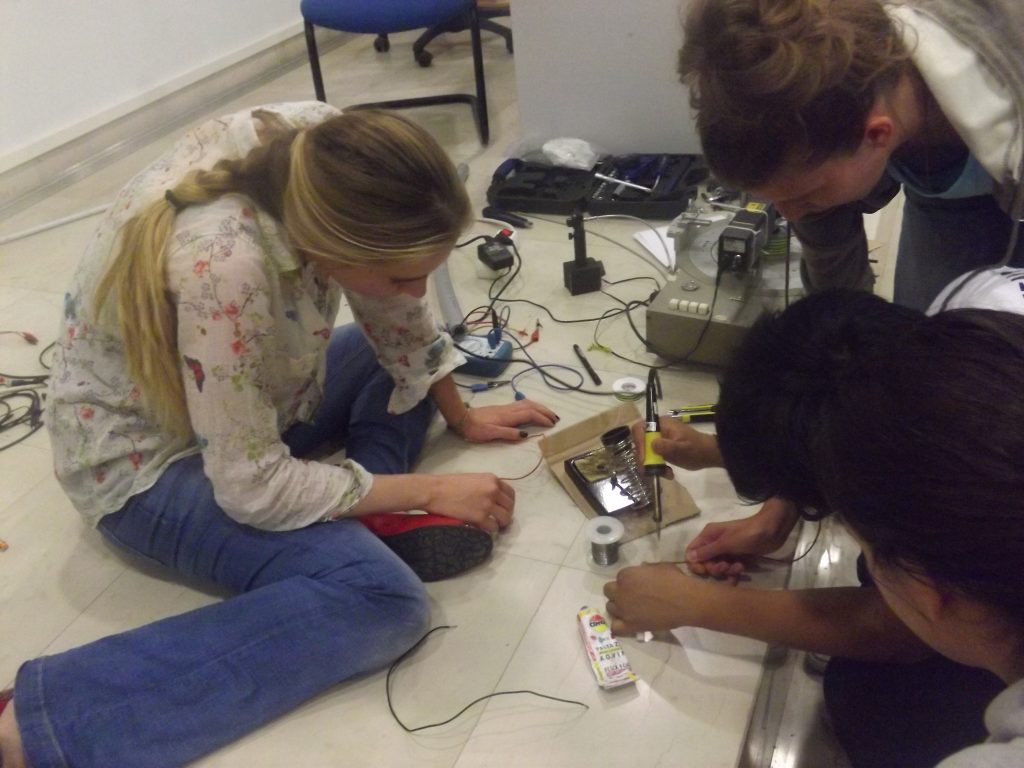 I remember we performed both experiments and computational simulations in Python to learn about fractals from different angles. I personally enjoyed the computational part more. A for the experimental part, I remember we worked with a colloid solution of silver. I can't recall the details anymore, but I do remember that we were performing some sort of measurements, and things weren't going as expected, so I have a vague memory of crying because of it. Now I find it funny when I think about it.
You already mentioned that you stayed in touch with people from your camp – with whom?
Indeed, I stayed in contact with a few participants – Dora Grbavac, Snježana Kodba, Tomislav Prišljin and Paula Portet. We communicated a lot during the following 2-3 years, and now a bit less frequently because we're all busy with our studies. In addition, I stayed in contact with my organizer Antonija, with whom I'm also working now at four.
That sounds great, and we'll come back to your connection to Antonija in a second. Just to finish this section, tell us about your overall impression of S3, and given an opportunity, would you like to come back to the School?
I absolutely enjoyed being a part of S3! I think that the most amazing thing about the School are the people, starting from my peers to my project leaders who managed to make physics enjoyable. Because I chose a non-scientific career path, I know I cannot go back as a project leader, but I love seeing my friends Dora and Snježana taking such roles. I'm personally doing my little part of giving back by being an S3 ambassador – whenever I meet a high schooler who has passion for science, I direct them to apply to Požega. The fact that so many alumni go back to School multiple times and are readily spreading the word is one of the School's biggest achievements, and signs that it's a truly remarkable program.
Bumblekite and the scholarship for S3 alumni
As a former organizer, I must say that I enjoy hearing our alumni had a good time and are eager to either come back to coming editions of the School, or are finding alternative ways to give back. In your case, on top of being an S3 ambassador, you also organized a very cool scholarship opportunity for S3 alumni. Can you tell us a bit more about how it came to be?
The entire story began in November 2019, when I was contacted by my former organizer Antonija. She had in fact started her own start up company four in Switzerland a few years back, which is basically a technology toolkit for value-based healthcare. There are a few projects under four's umbrella, and Antonija asked me to join the educational platform Bumblekite. I didn't immediately think that I would fit in, given my non-STEM studies, but she convinced me that I'd make a valuable addition to the group. Since then, I've been working on things such as PR, website design, marketing, external communication, etc.
That sounds really cool! So what exactly are the educational opportunities within Bumblekite?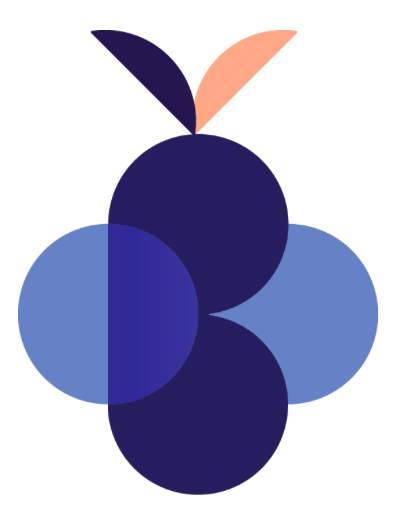 It all started with the organization of a summer school about artificial intelligence in life sciences. The idea was to gather people with either of those backgrounds (computer science or life sciences) and provide them with a chance to bridge the knowledge gap towards the other. However, the COVID-19 pandemic made this kind of big event impossible in 2020.

After quite some brainstorming, we came up with the idea of an online program about policies related to patient data in healthcare. More specifically, the program is centred around understanding a policy making process: how to make a policy proposal which will communicate the needs of different stakeholders in order to ultimately improve a certain aspect of healthcare. The program will be spread over the course of a few weeks (October 26 – December 7, 2020), so participants can easily accommodate participation with their study or job obligations.
S3 alumni can apply for a scholarship for this program. Can you briefly tell us what the scholarship includes, and whether any kind of existing knowledge is required?
Students of any level (bachelor, master or PhD) who find these topics interesting can apply, i.e. knowing much about policy making is not required. The program is also open to postdoctoral and industrial researchers, as well as those from non-profit institutions. When it comes to registration fees, there is already a lower price set for students, while the S3 scholarship brings an additional 50% discount. That means that S3 alumni awarded this scholarship will pay 250$ instead of full price (1500$) for the entire 6-week program! We hope to receive a lot of interest from the S3 community.
Indeed, it sounds like a great opportunity. Thank you for organizing it, and I hope that you'll receive a lot of applications.
And in the end, tell us which advice you'd give to your younger self?
Because I was very self-disciplined, I would definitely tell my younger self not to be too harsh and judgemental towards herself, especially when things don't go as planned. I would also tell her that most of the things she envisions in fact won't turn out the way she planned, but in the end, everything's still going to be OK.
Thank you for such an interesting conversation, Tamara, and for sharing your story with us. I hope that the Bumblekite program is going to be a huge success, and I wish you all the best with your studies!
Have an additional question about Tamara's academic path or about Bumblekite? Let us know in the comment section!