🕒 13 min
Today we are more than excited to present another one of our alumni – Cédric Lood. Cédric joined the Summer School of Science in 2018 as a project leader and is currently finishing his PhD in the field of computational biology. Cédric's path in academia has been highly nonlinear and filled with different adventures and we are happy that he agreed to share his story with us. Let's dive in!
To begin with, could you please tell us more about your childhood? How did your passion for science develop? Was there some specific event that sparked this interest?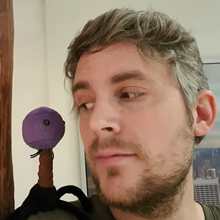 As far as I can remember, I was always interested in science. In my middle childhood, I used to spend a lot of time in the wilderness, where I would study various insects, try to recognize the local birds, and learn to classify them. I recall that, at the time, I wanted to be an entomologist! The idea that we could organize the living world into a tree of life really sparked my interest in Darwin and the theory of evolution and it led me to discover more and more about nature and science itself. Later, when I entered secondary school, my interest slightly shifted to the more exact sciences and I started flirting with mathematics, and physics as well. Later on, this interest was further reinforced by a lot of popular science books about physics (which I then thought was the answer to everything), so I decided to enroll in a Bachelor of Physics at the University of Brussels, although that project was soon to be aborted!
Education and career
I know that your path to academia was quite nonlinear due to financial reasons – you had to take a break from your bachelor's studies and also started working quite early in your life. Was it a hard decision to make, how did it feel?
Yes, indeed. I left my bachelor's during the first year in order to work full time. The decision was not easy, but I felt that I had no other choice, financially speaking. However, at the time, I never doubted that I would eventually return to academia. In Belgium, a bachelor's lasts 3 years and – including all the expenses – can cost around 10 thousand euros per year. Therefore, I wanted to make sure I had enough money saved up. I ended up working for about eight years after that, all before returning to university and completing my bachelor's. I held a variety of jobs during those years, including working at Pizza Hut, in casinos, as a network engineer, an IT manager, a personal assistant, and even an accountant at some point. Finally, before entering my master's, I took an additional two-year "work break".
Highschool: 1996 – 2002, Institut Cardinal Mercier, Waterloo, Belgium
Bsc: 2009 – 2012, Computer science, Université Libre de Bruxelles, Belgium
MSc: 2014 – 2016, Engineering (major Bioinformatics), KU Leuven, Belgium
PhD: 2017 – current, Computational Systems Biology/Laboratory of Gene Technology, KU Leuven, Belgium
Indeed, it seems you have had a lot of interesting experiences. I was wondering, do you regret any of the previous jobs you had or, alternatively, feel that they had a positive impact on you?
I try to have a positive outlook when it comes to thinking about the past and, while I do think that I got lost in strange endeavours at times, I do not regret doing any of my previous jobs. There are lots of funny stories in there, as well as important life lessons. There was a time, in fact, when I briefly trained myself in accounting just because I thought my mind was too focused on science and I was curious to learn more about economics. Unfortunately, after starting a job as an assistant accountant, I quickly learned that accounting was more about bookkeeping than learning about the organizing principles of human affairs! Suffice to say that I only worked for a few months in that position. Finally, as I mentioned previously, while I had a great variety of jobs, none of them really satisfied my curiosity, but they allowed me to further develop some of the soft skills that became incredibly useful during my PhD: I learnt how to handle meetings, organize my time, how I could efficiently find information, and learned about management in general.
Some people say that it becomes very complicated to return to academia once you start working. Was this something you noticed as well?
For me personally, as I am very enthusiastic about learning and academia… even when I was working, I was buying books related to physics, maths, biology, as if I was a student. I've always felt that education is not a process that you complete but rather a continuous effort. Although the gap between finishing high school and entering university was indeed significant, it felt natural to go back to my initial project to study at the university, and it was not a very complex decision to quit my job. On the other hand, I agree that when you start working and get caught in the routine, time flies very fast and you might simply not notice how many years have passed, which might consequently make the return a bit more challenging.
You have completed a bachelor's in computer science, but then you chose to enroll in a Master of Bioinformatics program. What prompted you to shift your interest towards a more biology-related field?
My interest in biology never really faded away, and, during my bachelors, there were a lot of optional classes that I could take. So, whenever I could, I took classes related to biology. There was this one class that focused on bioinformatics, and I really fell in love with that topic. The professor, Tom Lenaerts, was very open and strongly interested in multidisciplinary interactions between different research topics – I was sold! After having attended that class, I just knew that I would try to focus on bioinformatics after my bachelor's and, indeed, that is what happened. I also decided to study at another university for my master's after comparing programs and seeing that KU Leuven appeared to have a stronger focus on biology, whereas my previous university was focusing on modelling efforts a lot more.
How did you decide to do a PhD? Was there something that influenced your decision?
To be honest, for me, it was a natural choice to make. During my master's I had greatly reconnected with biology and discovered that I could use my training in engineering, as well as the more quantitative skills I already had, and apply them productively to investigating the field of biology. During the course of the master's, we had classes that were based on projects and in which students could propose a topic and choose their method of investigation. I really tried to go above and beyond in those classes and imagined myself as a scientist trying to answer research questions. I remember, at that time, there was great hype surrounding CRISPR technologies. I was extremely curious to know more about it. I was especially trying to understand where it came from, biologically speaking. There was abundant literature on the topic and I found out that this system originated from the interactions between bacteria and their viruses. In fact, I was so interested in this area that I soon reached out to one of the professors that was specializing in phage and bacteria interactions. He warmly welcomed me to his group to do a custom master's thesis, and this collaboration extended beyond that initial thesis, turning into my PhD project.
So what are you currently working on?
I have really been all over the place during my PhD, but the central thesis of my research is to figure out what determines the interactions between the viruses of bacteria and their host, genomically speaking. In the broader context, the reader might have heard about the developing crisis of antibiotic resistance and the need to find alternative treatment methods. In my research, I focus on a technique called phage therapy, in which we use viruses (instead of antibiotics) to clear bacterial infections and restore health in patients with critical bacterial infections.
That sounds pretty cool! What do you like most about doing a PhD? Are there any significant differences between a PhD and a master's, for example?
The most enjoyable part of my PhD has been the "research freedom" I have received from my thesis promoters. This goes from organizing my own collaborations, international visits and exchanges to research labs, presenting results at various conferences, recruiting and mentoring master's students on my research topics etc. I really feel that I "own" what I have done, and that was an important condition for my own happiness. Additionally, I wouldn't be able to do what I do if doing a PhD meant not receiving a salary… and indeed, although you are still considered a student, you do get paid while doing your PhD. It is also quite distinct from doing a master's, as the amount of coursework is very different. You do have to take a few classes here and there, but there is no recurrent coursework or exams to attend anymore.
Did you face some challenges during your PhD? If yes, what were they?
I think there are two main challenges I faced throughout my PhD. First, what I felt at times was the weight of responsibility. Usually, there are not many people around you who are working on the same subject as you. And while you can always engage in open discussions with your colleagues, there is not really a way to check with someone if what you are doing makes sense, or if it is even correct! Therefore, you always have to be self-critical and cautious about the research you're doing and the results you are claiming to have found, and that creates undue pressure at times.

Secondly, I have noticed that there seems to be a crisis in the mentorship of PhD students. At times, you can be thrown into a project and, unless you are lucky and there is a postdoc around who can train you or fill you in on the details, you can end up feeling very lonely. This varies immensely between different research groups, even within a single faculty, but I really believe that, in terms of skills and knowledge transfer, there is still a lot to improve on. My advice there is to do your own research before joining a given program or group, talk to current (and former) members of the lab, and, if possible, do an internship in the lab first to get a first hand impression.
Do you have an idea of what you would like to do after your PhD?
I would be very happy to stay in academia. I enjoy teaching immensely, so besides doing research I would be glad to get the opportunity to mentor the next generation of researchers. In terms of research, I feel that I found my place here, at the intersection of many fields and I would like to continue on this trajectory in the future. Luckily, the field of research I am part of is currently undergoing expansion and the basic principles I worked on should stay relevant for the foreseeable future. Excitingly, I was offered a postdoc position in a multidisciplinary group that is implementing phage therapy to treat patients at the university hospital. For someone like me, who is greatly interested in multidisciplinary and translation of research, this is a very cool prospect and I am looking forward to completing my PhD and joining that project next year.
Summer School of Science
Let's talk more about the Summer School of Science. You joined S3 as a project leader in 2018, where you worked on a project called: "Bacteria beware: let the phage hunt begin". I'm wondering how you learned about the S3? What influenced your decision to become a project leader?
I learnt about the Summer School from one of the organizers at the time – Nikolina. She and I work in the same lab and I think she detected that I was passionate about science quite early on, so she asked me if I would like to take part in S3. To be honest, deciding whether to join was easy! I care a lot about education, and this felt like a different setting from what I had done before, when I mostly interacted with master's and bachelor's students within a university setting. I was thrilled to try something different, and the idea of a 10-day-long project with a smaller group of students was a really interesting prospect.
What did you think about the experience?
I think the Summer School of Science is an incredible experience. For some, 10 days might feel like a long time, and at first I wasn't sure I had brought enough material to last us for that full period… but in fact, it all went too fast! I really wanted things to work, so sometimes I think I was working even more than the students, preparing everything for the next day's experiments. Overall, it was very rewarding to work with such outstanding students in this very close knit setting, outside of a classroom.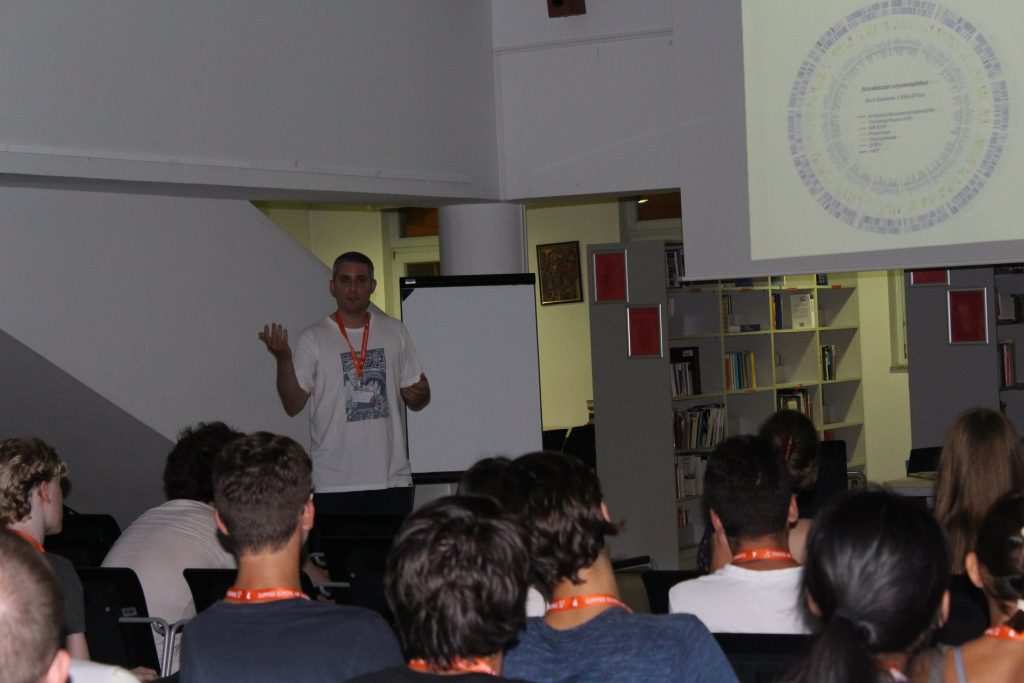 Were there any challenges you had to face?
I would have to go with the heat… OMG it was so warm in our classroom! I remember we just labelled one of the cupboards with a sheet that said "incubator", as there was no need for a 37 °C room to incubate our bacteria. To be honest, there were a lot of technical challenges, but at the same time there was a lot of creative thinking within and outside our group to solve problems. This last point was a very positive thing from my point of view, as it created links between the different groups to try to solve each other's technical challenges.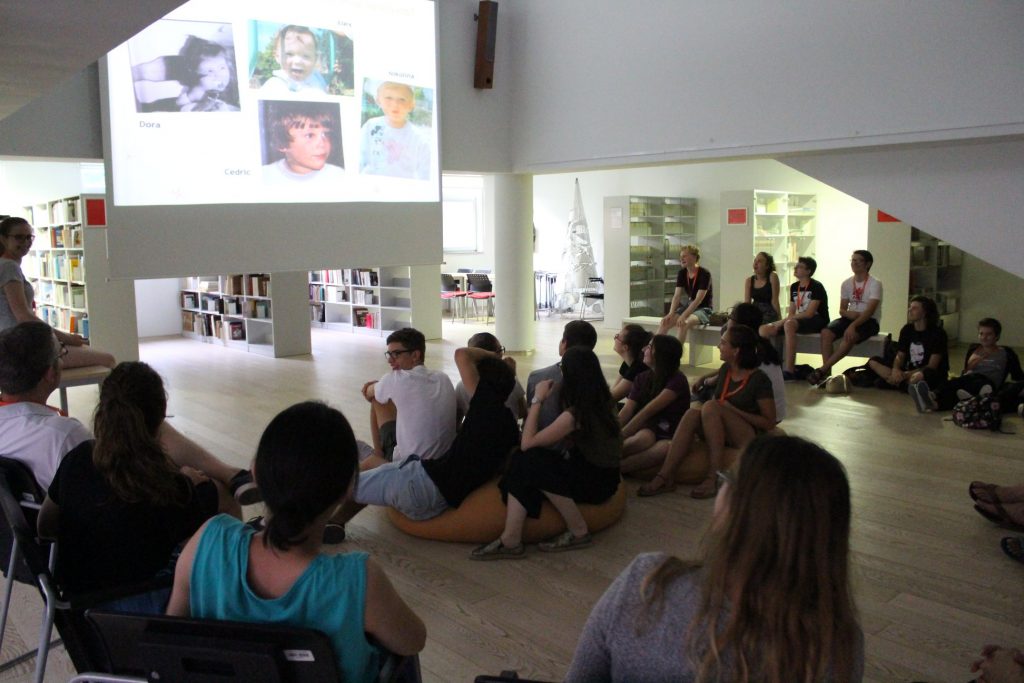 Do you have a favorite story you would like to share?
I have a lot of great memories and anecdotes from S3 and it would be hard to pick just one. However, one that stands out was being super happy when one of the participants from my project succeeded in completing a PCR on this super ancient PCR machine that most would have regarded as broken. We gave it a try anyway, and it was really fulfilling as a mentor to see how happy she was and the confidence that gave her. I also remember our group's excursion on the first day of the project, and the enthusiasm they showed towards documenting our environmental sampling efforts, taking pictures and GPS coordinates of the locations, or inventing clever techniques to sample from seemingly unreachable sewers… it was truly a blast!
Would you recommend the Summer School of Science to current high school students?
Absolutely! As a project leader, I enjoyed it tremendously. To tell you the truth, I liked it so much that I joined once again in 2020! Unfortunately, due to the COVID-19 pandemic, that Summer School got cancelled. Yet, I still have hope to repeat this experience in the future. I can only imagine how unforgettable this experience is for the participants and kind of wish I had participated in something like that in my teens.
What is the advice you would give to our younger readers?
I think it's very important to keep your mind open and see the entire S3 experience as a large network where projects and people can connect. You'll be able to contact this network well after S3 is finished if you have questions about your future academic path, life, or just to keep in touch with people scattered around the globe!
To finish off on a slightly different note, what do you do in your free time?
I normally travel a lot, which has unfortunately been quite complicated during the pandemic. I also enjoy cooking (I recently found that baking cakes was quite enjoyable – who would have thought!), taking very long walks, learning languages, and reading.
Thank you, Cédric, for such an interesting conversation. I think it will greatly impact our audience who can relate to non-linear academic paths, as well as those who chose to change their fields. I wish you good luck on your next adventures!
What did you think about the interview? Would you like to ask Cédric something else? Feel free to leave us a comment.