🕒 6 min
Can you believe it? It's been a year since we first greeted you on this blog, and what a year it's been. We started this blog as a way to connect with our amazing alumni community, but also to reach out to the world and show it what we've got, trying to survive 2020. And survive, we did, with your help! Today, we'd like to take a quick look back on this past year and what we've built – together.
What happened in the first half of 2021?
A reflection on our first virtual Christmas reunion
At the very end of 2020, we mentioned we were looking forward to our first ever virtual Christmas reunion. It was a nice ending to a year of trying to make the most of the situation we found ourselves in, which was a goal this blog was working towards as well. Considering how long the Summer School has been around for and its international character, we were super happy with the outcome of our attempt at moving the reunion to a digital space. If you haven't yet, you can read more about how it went in our first News post of 2021.
A wrap on the first chapter of Study Abroad
Study Abroad is one of our biggest ongoing projects. We are trying to make use of our extensive international network of students and graduates in STEM fields to help those who are about to start their science career journeys as well. We have only scratched the surface of what we are planning to do with Study Abroad, but we've also reached its first milestone – Nikola's (wonderfully summarized) guide on applying for international bachelor's studies.
However, like I said, we're only getting started. In fact, we are getting ready to start the next two phases of our guide to studying internationally – master's programs and, for our younger audience, international high school exchange programs. This is where we're going to need your help, too, so please keep an eye on your inboxes for a potential survey about your experiences with such programs. We know that these times aren't exactly fitted to travelling internationally (if at all), but this gives you an opportunity to plan ahead and be ready when the time comes. If you've gotten the chance to study abroad at any point in your life, we would highly appreciate it if you could help us help the next generation of (international) students plan their experiences well and with ease.
The return of the Summer School of Science
More virtual firsts! Seeing as we were forced to cancel the Summer School last year, we're doing everything in our power to bring it back this year. However, of course, this year is not without its limitations – the pandemic is still very much around, meaning we couldn't responsibly go back to our old S3 days. But, hey, a lot of other aspects of life got translated into their best online equivalents this past year, so we are trying to do the same with our camp. Actually, you can still apply for it! Organizing an online summer camp allows for much tighter deadlines, so the applications for S3/S3++ 2021 are open until July 1st! You can read more about what we're offering on our website or, summarized in one place, here.
Our first birthday
Of course, one more significant event of 2021 cannot go unmentioned, and that is the titular anniversary of this post. We are extremely happy to have spent a year working on this blog, and even more so with your reception of it. Here's a quick outline of how we've evolved since June 6, 2020.
Our team
We started as a small subsection of the Society for Out-of-Frame Education (EVO), the society behind the Summer School of Science. Our original team of five eventually doubled in size (and then some), not counting guest writers! We've expanded beyond just EVO in our alumni network, even beyond Croatia, in step with the spirit of S3.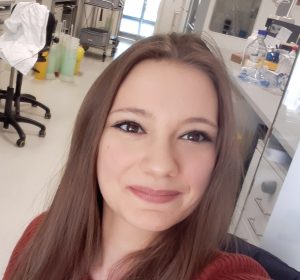 There are some of us you haven't met yet, but we're all eager to meet you – some of our newest members are getting ready to do just that, and soon. We'd also like to (re)extend an invitation to you all to join us on this journey and add your piece to our puzzle, to make it a little more complete.
Our audience
This is what the blog is all about – you, the reader. While it is true we were aiming at our existing alumni community, which is why they are the ones we commonly address, we are happy to confirm that love for science extends beyond it to bring people together. At the very beginning, the blog had around 300 unique visitors per month. Now, after a full year, that number has grown to over 1100 visitors. Just like the usual S3 crowd, our audience has pins all over the world map, but the majority comes from Croatia and Serbia, but also Germany, Poland, Slovenia and Belgium.
Another notable thing to mention is that our email newsletter has been getting some love too – we've gone from 75 subscribers, mostly from our Alumni Survey, to a total of 113, which we are very happy about.
Our content
When the blog first started, we had a clear primary goal in mind, and that was to help keep our alumni community connected. We set out to try and do just that with two families of posts – those about you and those for you. The blog initially had five categories: News, reserved for important information and general updates (such as this post), Presenting Alumni, where we could tell the world about our amazing alumni from all walks of life, and three more filled with scientific content for anyone who might care to read – DIY Science for our youngest audience, and Understanding Science and Science Shoutout for those with a bit more experience.
Our content library soon expanded to include a space for our alumni to tell not only the stories of their lives, but of their professional endeavors – My Project. It didn't take long for us to introduce another category we're immensely proud of (and one I've already mentioned), Study Abroad. This year has been no less innovative – another six months, another two categories. We've started Science (of) Fiction for stories about or related to how fictional worlds use science, or what we could infer about them the way we would about our own world. Then there is the natural analog of Study Abroad, Careers in Science, a project we're just as excited to work on for a while to make it as informative as possible. Like Study Abroad, it is also much more reliant on the cooperation of our alumni network as a whole, which is why we would be happy to work with you in future editions if you're feeling up to the task!
In total, we've brought you 49 posts split into 12 issues. We're looking forward to bringing you another 12 issues (and however many posts) in the next year of the life of the Summer School of Science Blog.
On behalf of the editorial team, thank you for such a wonderful 12 months. Talk to us, keep following along and, of course, feel free to join us in preparing whatever is to come next!