🕒 7 min
It's Presenting alumni again – this month we would like to introduce you to Dora Grbavac, a PhD student in molecular biology (there's a good chance that you already know her since she organised as many as three Summer Schools of Science!).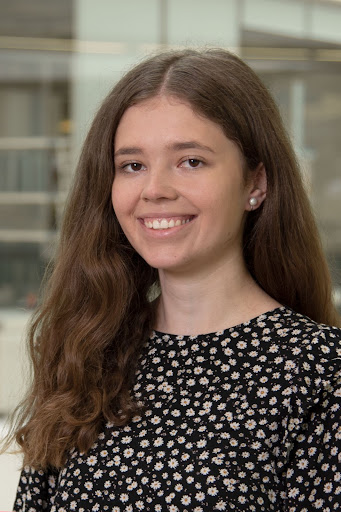 Per usual, we are breaking the ice with your introduction. What would you say to someone who has just met you?
Currently, I am working on my PhD at the University of Lausanne in Switzerland and learning French (P.S. it's really hard). As a postgraduate student in molecular biology, I spend a lot of time in the laboratory or reading research papers. While the weather was still nice, I and my friends would hang out on Geneva Lake since you can admire the Mont Blanc from there. Lately, I've been binging a German historical drama The Empress and started exploring stoicism (a philosophy of life which states that your thoughts and beliefs create the world you inhabit, not external circumstances).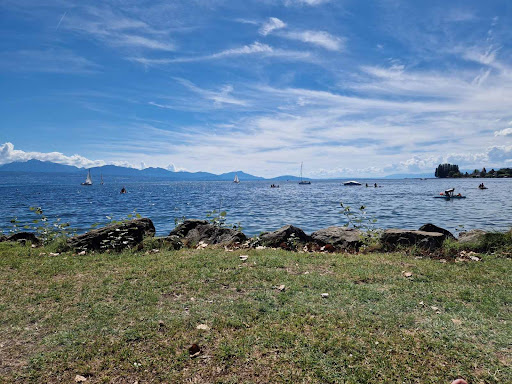 Education: From history of art to Zebrafish
Wow, everything seems very interesting and I believe you will master your French soon! But let's go a few steps into the past and talk about your interest when you were a kid and how you decided to study molecular biology.
Honestly, I was never one of those kids who wanted a microscope for their 8th birthday, I had rather versatile interests throughout the whole elementary and high school. Up until 3rd grade of high school, I couldn't decide among the history of art, Spanish and biology. During that summer break, by recommendation of my teacher, I participated in the Summer School of Science. I happened to work on a microbiology project and later present it at a Conference at Petnica Science Center, Serbia. From that point on, I decided that I will do my Bachelor's in Molecular biology at the University of Zagreb, Croatia.
High School: 2011-2015, Gymnasium Požega, Požega, Croatia
BSc in Molecular Biology: 2015-2018, University of Zagreb, Faculty of Science, Croatia
MSc in Molecular Biology: 2018-2020, University of Zagreb, Faculty of Science, Croatia + Max Planck Institute for Biology of Ageing, Cologne, Germany
PhD in Molecular Biology: 2022 – , University of Lausanne, Lausanne, Switzerland
Seems to me it was the right choice. You also did your Master's in Zagreb, then did one semester abroad. Could you tell us more about that experience?
Yes, in the last semester of my Master's degree I spent at the Max Planck Institute for Biology of Ageing doing the experimental part of my thesis "Age-related changes in the expression and recruitment of transcription factors in murine liver". Though, that wasn't my first time at that laboratory, as I have done an Erasmus internship in molecular methods during my Bachelor's there. It is worth mentioning that at the time of my abroad semester, the COVID-19 pandemic caused lockdown so I practically ended up doing my research alone in the lab while constantly communicating with my incredibly supportive mentor online! Despite it being extremely stressful, I managed to get the most out of that experience.
Sounds really exciting! Did you have any doubts about deciding whether to stay in Academia or did you consider leaving it?
In fact, I have made a year break between my master's and PhD, which I started in April this year. During that time, I wanted to make sure that I was ready for such a great commitment as a PhD. So, I read and explored in order to find out if I should switch to Industry, or stay in Academia. The whole time I kept thinking – I should already be working on a project! So, I finally decided to pursue my doctoral degree, and I have chosen to work on the topic of "Zygotic genome activation".
How do you like working on your PhD so far?
It started off with the biggest challenge yet – finding an apartment in Lausanne! Of course, more challenges awaited, since a PhD requires a lot of sacrifice and long hours. But most importantly, if you work on something that moves you forward, that makes you think further, you will forget about all those late nights and working Saturdays. I think I picked a topic that I find interesting enough to drive me forward. More specifically, in our lab, we are looking at how the onset of zygotic transcription is regulated in zebrafish.

After fertilization, animals go through cleavage divisions that transform the one-cell egg into a multicellular embryo. During this phase, the genome is inactive, and embryos rely on the products their mothers provided them. During the maternal to zygotic transition, the embryo takes control over its own fate and starts synthesizing gene products from its own genome. The onset of transcription is an excellent system to determine how all of the different variables that influence the decision to transcribe a gene or not come together because you go from a state where there is no transcription to a state where there is. This system enables you to address both mechanistic and developmental questions!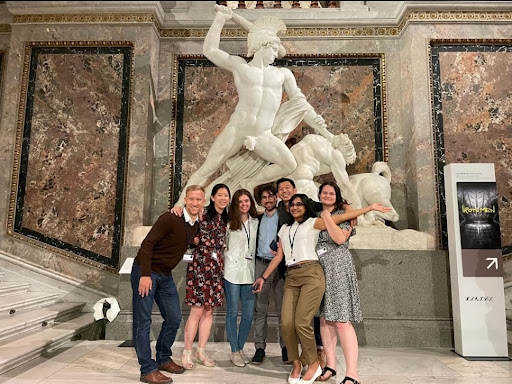 That was really inspiring, thank you! What are your future plans?
Well, since I am just at the beginning of my PhD, I am not making any distant-future plans, but rather planning life from a day to day. In November, I will be in Teaching Practice, teaching bachelor students the basics of molecular biology wet lab work, which I am really looking forward to. At some point, I would like to mentor a master's student, in order to give back to the scientific community in a way I had had an incredible mentor as a master's student. As a part of being a PhD student, I am expected to attend a lot of academic conferences and different events and be up to date on what other laboratories are currently working on, so I have that awaiting as well.
When you look back on the decisions you made to get to where you are now, was there something you would do differently?
I would rather have done more internships during my Bachelor's, but also more activities that aren't really related to science that much. Acquiring other skills is as significant and you never know how useful they can be even in scientific life. I always felt sort of guilty for having versatile interests, and now I know this was completely wrong!
Summer School of Science: Solutions are often easier then they appear to us
I am honoured to discuss S3 with such a skilled organiser as you. But first thing first – how did you join the Summer School?
I was a participant in 2014, and, as I mentioned, that experience had a great influence on my career path later. In 2015, I joined as a swapshop leader, then in 2016 as a technical assistant, and in 2017 as both a swapshop leader and technical assistant. The next two years were more demanding since I was an organiser, alongside Nikolina Šoštarić. After a break due to the Coronavirus outbreak, I came back one more time as an organiser this year, with Laura Busak and Luka Korov. Even though as a participant I didn't believe I would come back, here I am 8 years later.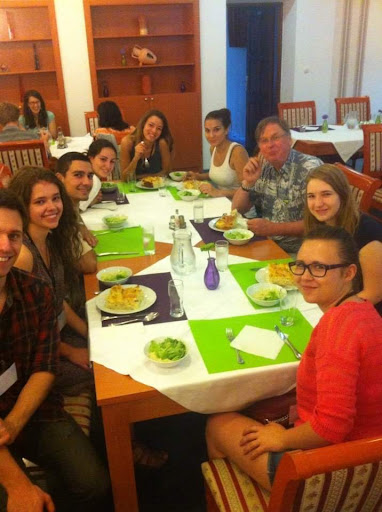 I believe many participants (including me) are glad you decided to come back in other roles. What parts were the most fulfilling ones for you?
I definitely enjoyed the role of organiser the most, you learn how to deal with great responsibility (even though some parents misjudged me as another participant). My favourite part is looking for lecturers because it is a special kind of happiness when someone accepts the call with enthusiasm. Even though it is really demanding, it makes you realise that solutions are often easier than they appear to us – one year we needed API strips and tried to get them from all around Europe when a clinic in Zagreb actually had them all along and was willing to donate!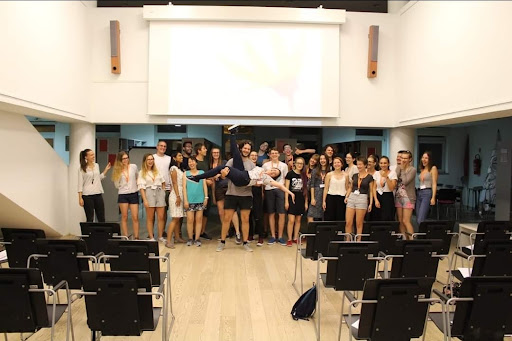 Would you like to come back again as an organiser, or do you see yourself as a project leader?
I feel that I need to broaden my knowledge and experiences first and meet new people to be able to bring something new to the School. I have a passion for teaching, so maybe next time I would like to see what it's like being a project leader for a change.
Lastly, what advice would you give to your 10-years younger self?
Accept every offer that you get, don't overthink and it is okay not to know, it only means there is still much more to learn. It is important to come out of your comfort zone to make progress.
Thank you, Dora, for sharing your experiences with us today, I am sure that the readers will find it encouraging.
Have a question for Dora? Ask in the comments section and Dora will be more than happy to discuss it with you!